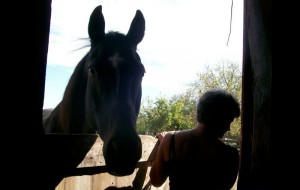 Big Heart Ranch has been in operation since 2005 and offers both long-term and short-term boarding for aged, retired, senior and recuperating horses.
The 20-acre farm has groomed grass pastures, roomy lean-to's, several indoor stalls, outdoor paddocks, and a dry lot.
We specialize in board for senior horses providing quality care at an affordable rate. Every horse is unique and we can provide each one with the individual care necessary to enjoy a long and happy retirement.
Big Heart Ranch is located in the rolling hills of Northwest Illinois, nestled in-between rural Elizabeth and the Galena Territory, (about 2 1/2 hours from Chicago).
Because we are a small boarding facility, each horse is treated like one of our own. Horses receive individual attention every day and become part of the Big Heart Ranch family.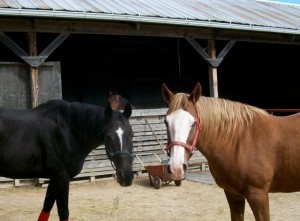 My 17 year old Quarter Horse, Patrick, and I ride weekly with a ladies drill team. Our miniature horse, Derby, rules the barn. Dogs and cats mingle with the herd and families come with children just to say hello to the horses.
Mini-trails out back allow boarders short rides with their beloved equine companions. A converted chicken coop provides a bunkhouse for overnight stays.
The family owned farm welcomes visitors any time of the year. Call Wende or Bill Corbett at (815) 858-2489 for our monthly and/or daily rates.