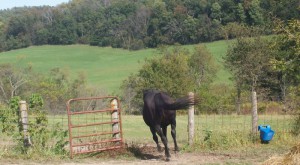 After more than 20 years of owning and boarding our own horses, my husband and I bought a small farm less than a mile down the road from our weekend retreat.
I had just retired from a twenty-five year career at a large national medical association and looked forward to moving our horses to the farm and caring for them myself. In time, a neighbor with an injured horse temporarily stalled her mare in our barn. Another neighbor used our pasture space for a pregnant mare and a two-year old colt. It didn't take me long to discover that I could open my farm to boarders and let them help me pay for the expenses of renovating and managing a hobby farm for horses on a 150 year old property.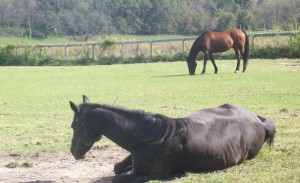 So, in 2005 I welcomed my first client – a Quarter Horse recovering from a tendon injury. Then I acquired a retired Arab and word of mouth spread. Since that day, I have taken on a wide variety of medical issues. From laminitis to gastric ulcers, pregnant mares and uveitis (just to name a few).
Our oldest horse boarded died at the age of 39 after spending five wonderful years with us. We are used to dealing with seniors who have had difficulty maintaining weight. Serving them special feeds and soaked beet pulp has brought back their youth and their vigor. All of our boarders are part of our family from the day they move in. Keeping them active and healthy while watching them run, play, and roll makes every day at Big Heart Ranch special.